For nearly one year, the Covid crisis affects us all mentally and physically. The lockdowns and other restrictions have shaken our habits and nutritive needs. Spending a lot of time at home pushed us to take care of us and eat healthier. Today and more than ever, our health has become our priority.
The snack consumption
The social distancing and work from home have considerably reduced the opportunities of on-the-go snacks consumption. It remained in the habits of the consumers. According to a Global Data survey, 37 % of consumers globally claimed that they will eat less snacks outside of home than before as a result of the Covid-19 pandemic and 18 % claim they will stop snacking outside of home altogether.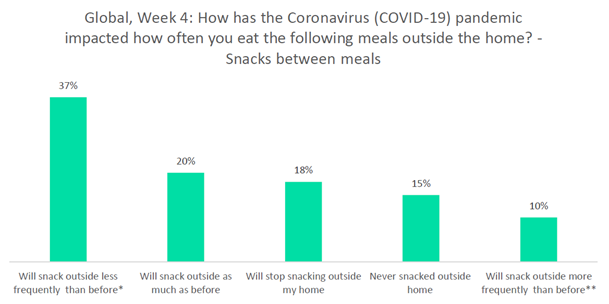 Source : GlobalData Coronavirus (COVID19) Recovery Consumer Survey – Week 4 (22nd – 26th July 2020).
In parallel, with the reduction of exercise, the preoccupations about some diseases like obesity and the risks linked to the Covid-19, consumers are concerned about their health. It influences their choices of products or services. It boosted the snacking interest which looks like to be an obvious solution to meet the health needs of consumers.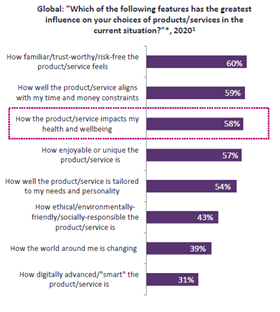 Source: GlobalData Coronavirus (COVID-19) Tracker Consumer Survey – Week 1
Now, consumers prefer to eat at-home cooking themselves with good, natural, and healthy ingredients. They can also order directly on the internet being careful to the impact of the products on their health.
The benefits of the healthy snack
The healthy snack gives you energy, boosts your mood, promotes mental wellbeing and support immunity thanks to its inclusions and ingredients. Indeed, berries (blueberry, gooseberry, cranberry) are natural immunity boosters. Citrus (lemon, orange) are an excellent source of vitamin C and antioxidants. There are many ways to include these ingredients in healthy and tasty snacks like fruits pieces in a trail mix or a nutritional bar.
To conclude, with the current situation healthy snack has become an essential key for our personal health and it tends to be a long-term trend. Aptunion enables you to taste delicious and healthier snacks thanks to a large range of fruits inclusions. You can for instance taste our fruit pieces.