Ice creams are famous for their sweetness, quality and high-end image. Ice cream can be enjoyed for a special occasion or simply as a treat. This sector's development is accompanied by original, high quality and appealing inclusions and decorations to awaken the consumer's senses.
We are working with the main ice cream manufacturers (industrial and artisan) creating top quality candied/semi-candied fruits, fruit hearts and fruit pieces for applications like ice cream cones, ice cream desserts and others.
Ingredients
500ml Amarena Sour cherry puree
50g Amarena cherries
125g sugar
12cl water
Juice of a 1/4 lemon
15ml Kirsch liqueur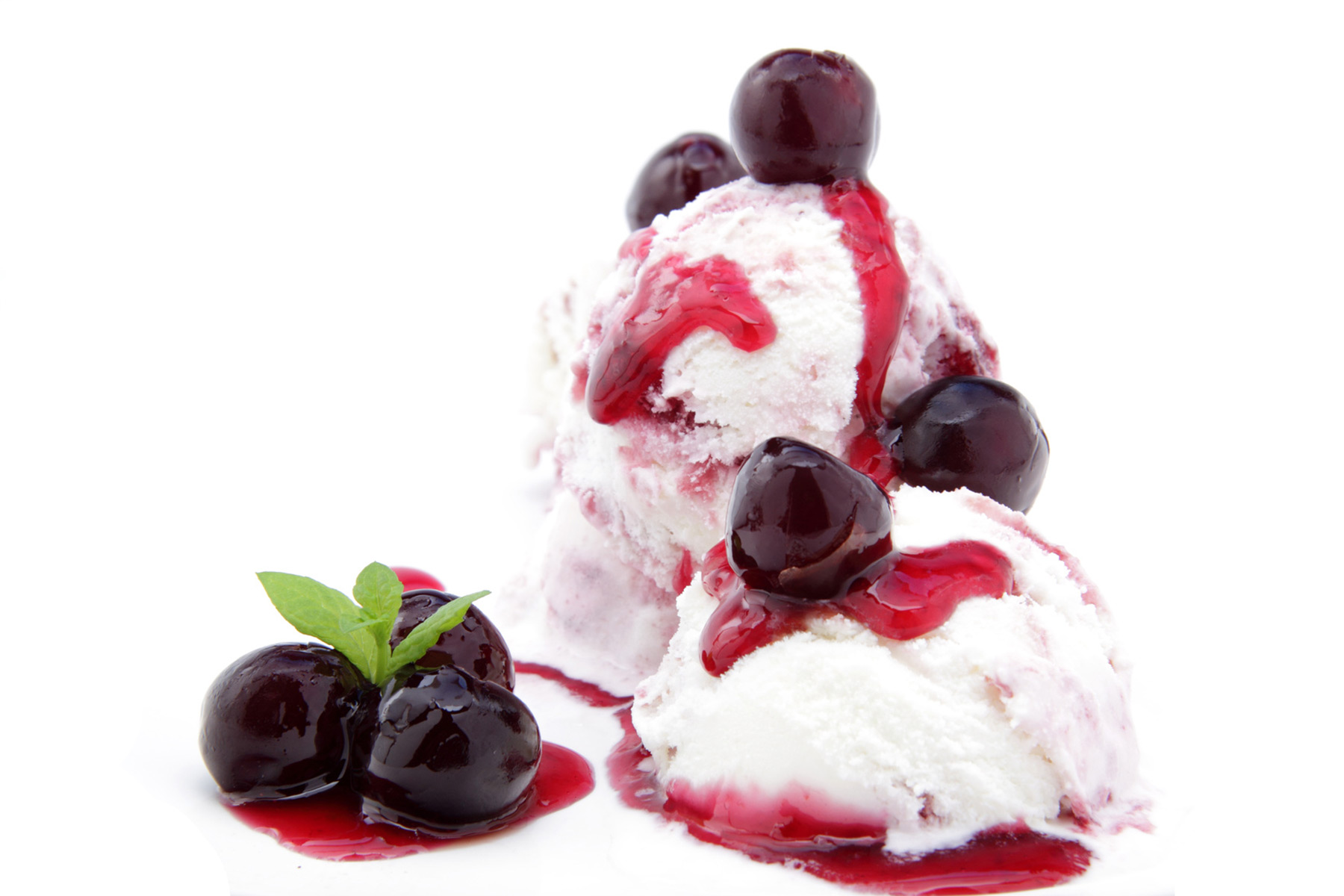 Combine the sour cherry purée with the lemon juice.
In a saucepan, prepare the syrup by boiling the water with the sugar, then leave to cool.
Combine the Amarena cherries with the syrup, mix well then add the sour cherry and lemon mixture. Put it all in the ice cream maker.
Pour the Kirsch in when the sorbet is nearly finished.
Scoop into balls and serve in a dish with fresh fruit or Amarena cherries (glace cherries).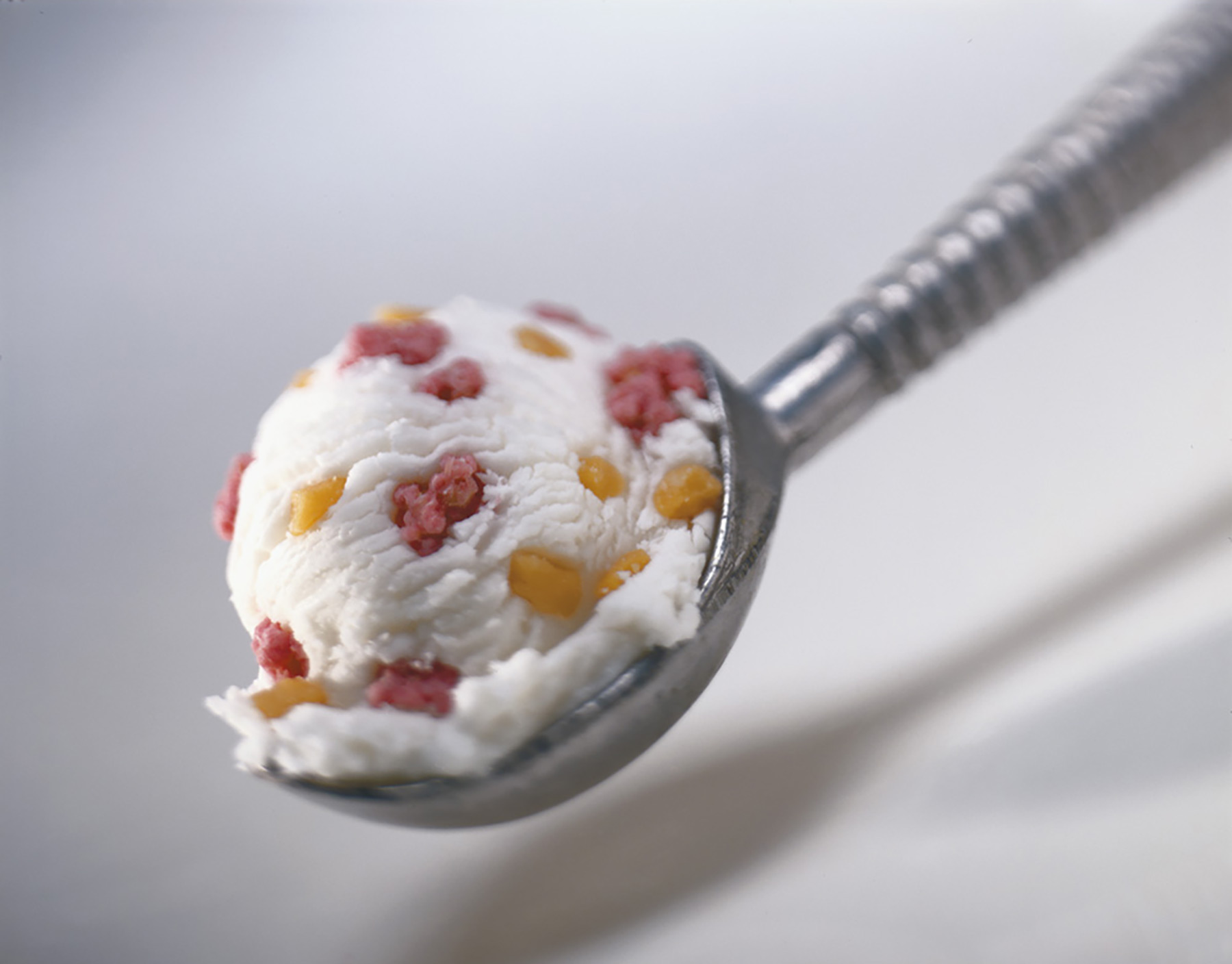 ice cream with
mango and STRAWBERRY pieces
Ingredients
5 natural yoghurtss
4 eggs
1 pinch of salt
80g icing sugar
100g fresh cream
40g mango nuggets
40g strawberry nuggets
Start by separating the eggs. Put the whites in a bowl. Add a pinch of salt.
Whisk the egg whites with an electric whisk until firm.
In another bowl, combine the yoghurts, sugar and crème fraîche.
Carefully fold in the beaten egg whites.
Cover the bowl with film and freeze.
Sprinkle the ice cream with mango and strawberry pieces. Freeze 3 hours before serving.