a local sector for a global market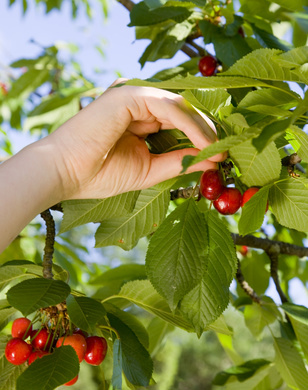 STAR INGREDIENTS IN FRUIT CAKE!
4 farmer organisations to pool resources
to pool energies
APTUNION: a company firmly rooted in the Apt-Lubéron
Candied Provence fruits celebrated all over the world.
APTUNION exports to over 50 countries.
bigarreau cherry orchards in the heart
of the lubéron regional nature
park (south-east france)

An organization of bigarreau producers of industry
and candied fruit manufacturers
=
Contractual relations for a
pooling of facilities, staff, know-how
integrated fruit production
Production that prioritises sustainable agriculture, in line with consumer expectations and environmental concerns.
The organisation follows integrated fruit farming specifications (sustainable agriculture).
Huge cherry tree planting programme.

150 hectares of new cherry orchards planned.
Financial commitment of industrial companies and farmer organisations to help planting: investment of €70,000 / year
Commitment of industrial companies to purchase
100% of French production