fruit pieces with alginate
MADE IN FRANCE
Our fruit pieces / fruit pearls are created using a unique procedure from a selection of fruit purees or fruit juice concentrates, textured with alginate then dried.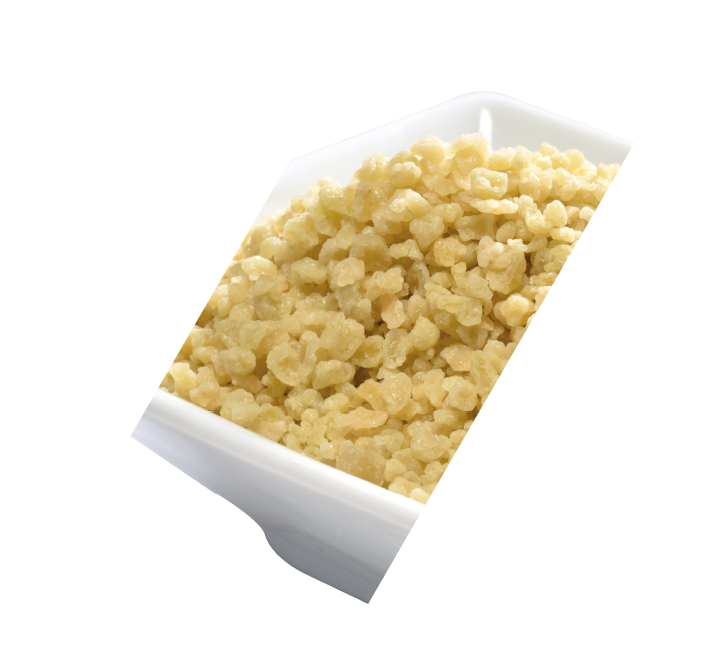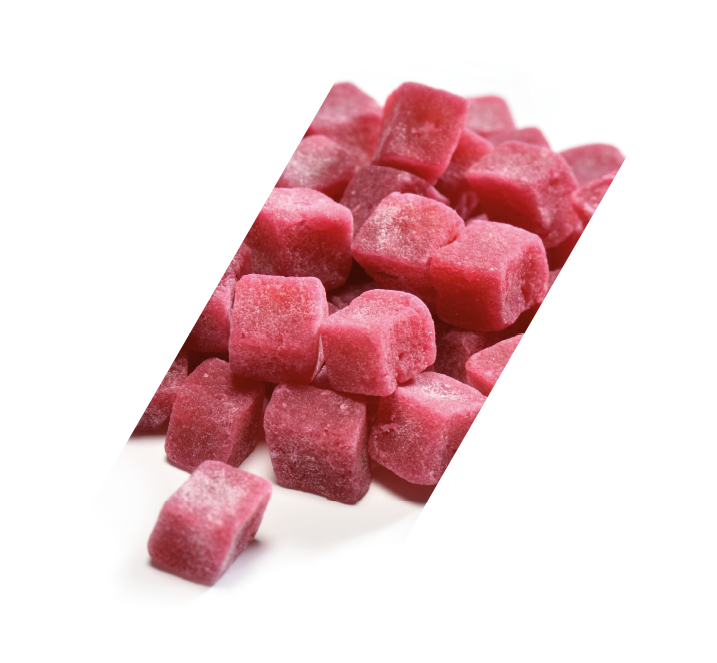 Raspberry, strawberry, blueberry, blackcurrant, cherry, cranberry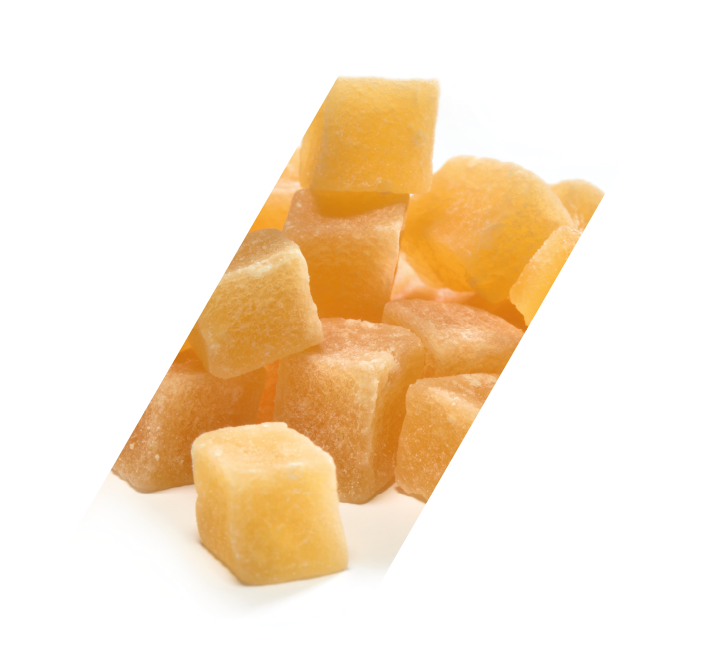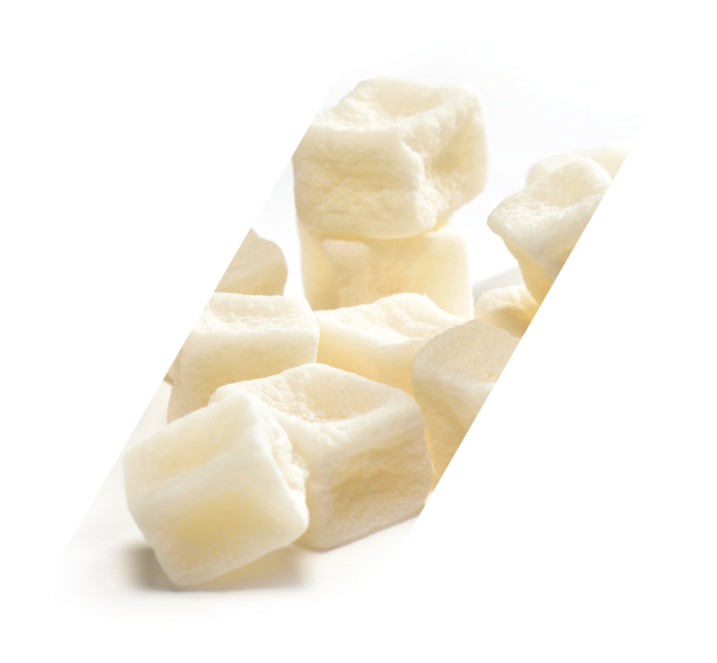 Coconut, banana, mango, passion fruit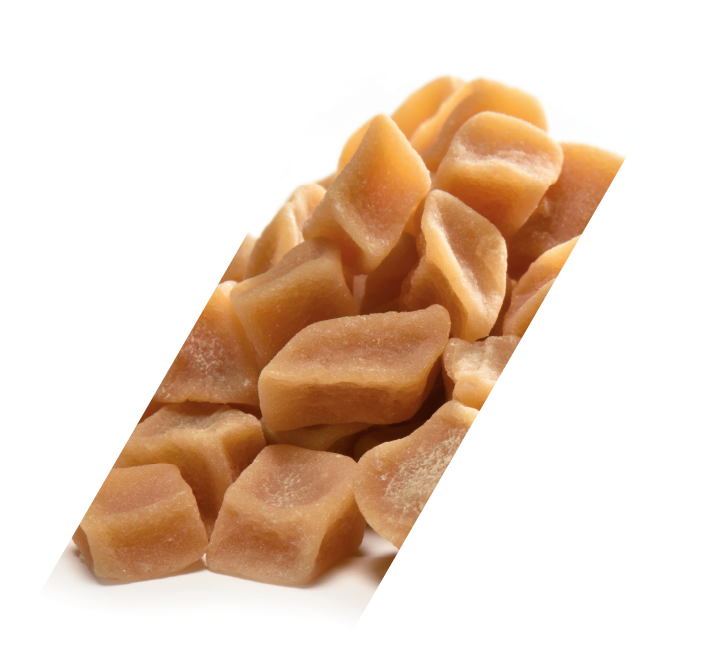 Made with fruit purees or fruit juice concentrates
Natural origin
Fruit pearls in topping
Extra-soft texture
Free-flow inclusion (non-sticky)
Natural colouring and flavouring
Intense flavour and colour
Stable for cooking and freezing
Packaging available in 500 g and 10 kg
Sizes : 1mm to 1 cm

High fruit content : 35 to 80 %

Water activity : < 0,7

Humidity : 10 to 15%

Specific fruit
pieces can be
developed on request
All types of fruit
and sweet flavours
Sodium alginate is a natural gelling agent that comes from brown seaweed. It has no flavour and can be combined in a low concentration with many other ingredients to make gels or thicker mixtures.